The East York Barbershoppers (EYBS) are a 40+ man chorus that sings close four part harmony in the barbershop style. We rehearse weekly, perform in shows and at community events regularly, and compete annually against other barbershop choruses from all across Ontario (and on occasion Internationally). Our members come from all walks of life and all across Toronto, and even from outside the GTA, but are brought together by a passion for this great hobby of barbershop singing. We also take great pride in serving our community through music education, outreach performances, and direct support for affiliated charitable organizations such as Harmony Hall Centre for Seniors and Harmonize for Speech.


Hear us sing:
Practice Cancelled Tomorrow
Feb 11, 2019
Unfortunately due to expected severe weather, the East York Barbershoppers are cancelling our Weekly Practice scheduled for Tuesday, February 12, 2019. Stay safe, and we look forward to seeing our Members and Guests back out next Tuesday (Feb. 19).
Recovered Order of Canada silver tray returned to East York Barbershopper George Shields
Feb 7, 2019
It's always great to see one of our East York Barbershoppers in the news, and that was doubly the case in this week's Beach Metro News. For the full article, see here.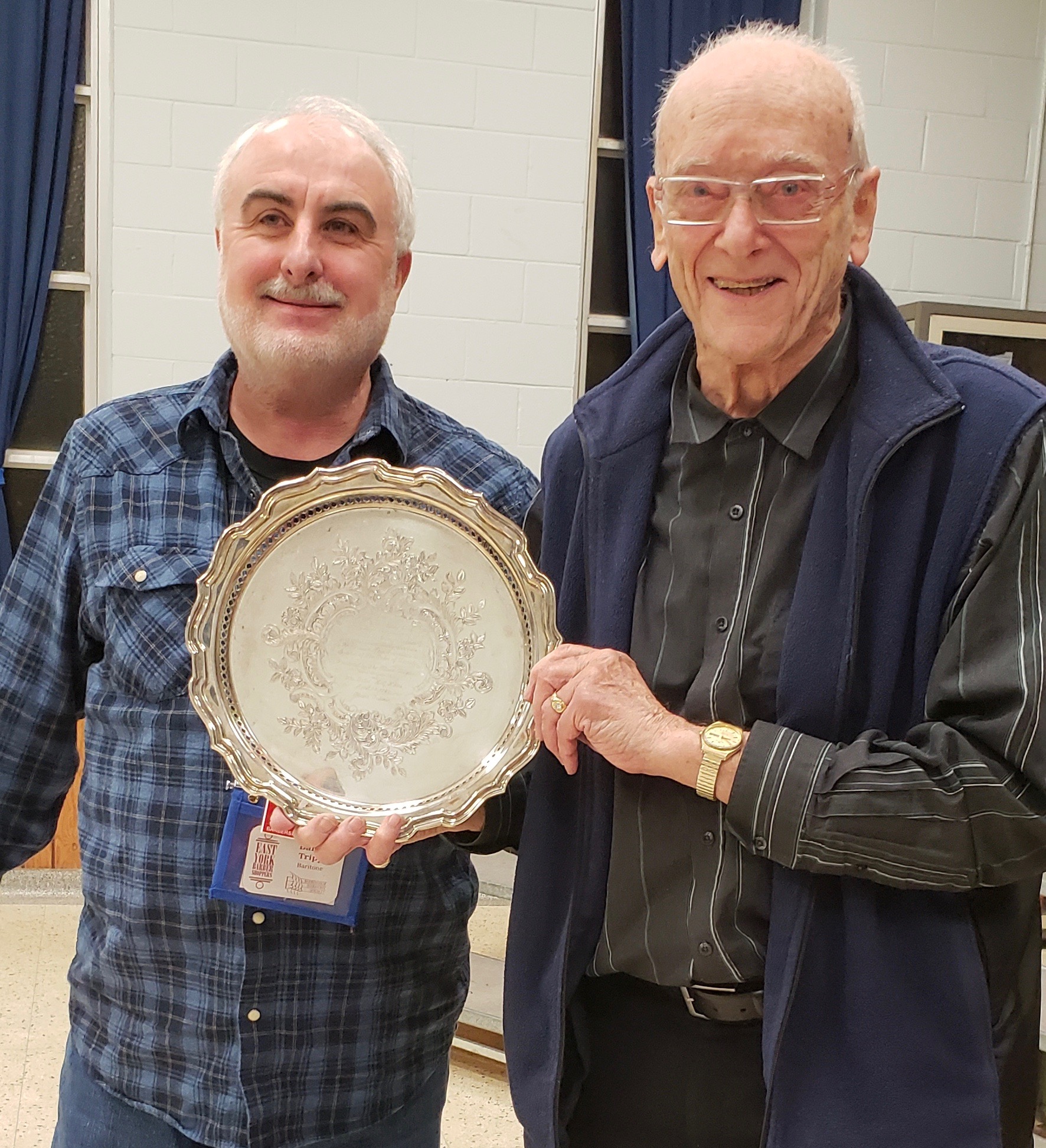 P.S. You will see that the headline picture in the article has Gordon Lightfoot in it. Gord was not involved with this particular situation, but the paper had the photo in stock, and it had Barry and George in it, so they went with it. In the original hard copy article Gordon Lightfoot was incorrectly identified as George's son-in-law. It has since been corrected in the on-line version, but not before George's family and friends had a good chuckle about it!
Upcoming Events
Centennial Secondary School, Belleville ON, Saturday, April 13th, 2019
Harmony Hall, Friday, May 10th, 2019
EYBS in Action