The East York Barbershoppers (EYBS) are a 40+ man chorus that sings close four part harmony in the barbershop style. We rehearse weekly, perform in shows and at community events regularly, and compete annually against other barbershop choruses from all across Ontario (and on occasion Internationally). Our members come from all walks of life and all across Toronto, and even from outside the GTA, but are brought together by a passion for this great hobby of barbershop singing. We also take great pride in serving our community through music education, outreach performances, and direct support for affiliated charitable organizations such as Harmony Hall Centre for Seniors and Harmonize for Speech.


Hear us sing:
52nd Annual Live Auction Sale
Feb 5, 2020
Come one, come all!
Mark your calendars for our 52nd Annual Live Auction Sale, set for Friday, May 8th at Harmony Hall.
See what curious bargains we have for auction, help support the Chapter and our designated charities, and enjoy a fun night with our auctioneer, Matt Penstone!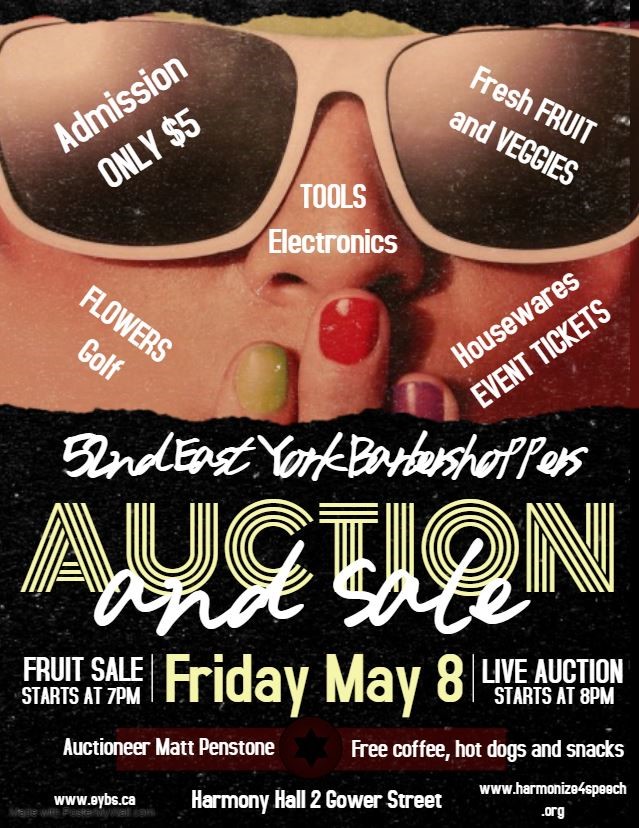 Barbershopper of the Year 2019
Jan 2, 2020
Congratulations to Mike Green for being voted 2019's East York Barbershopper of the Year!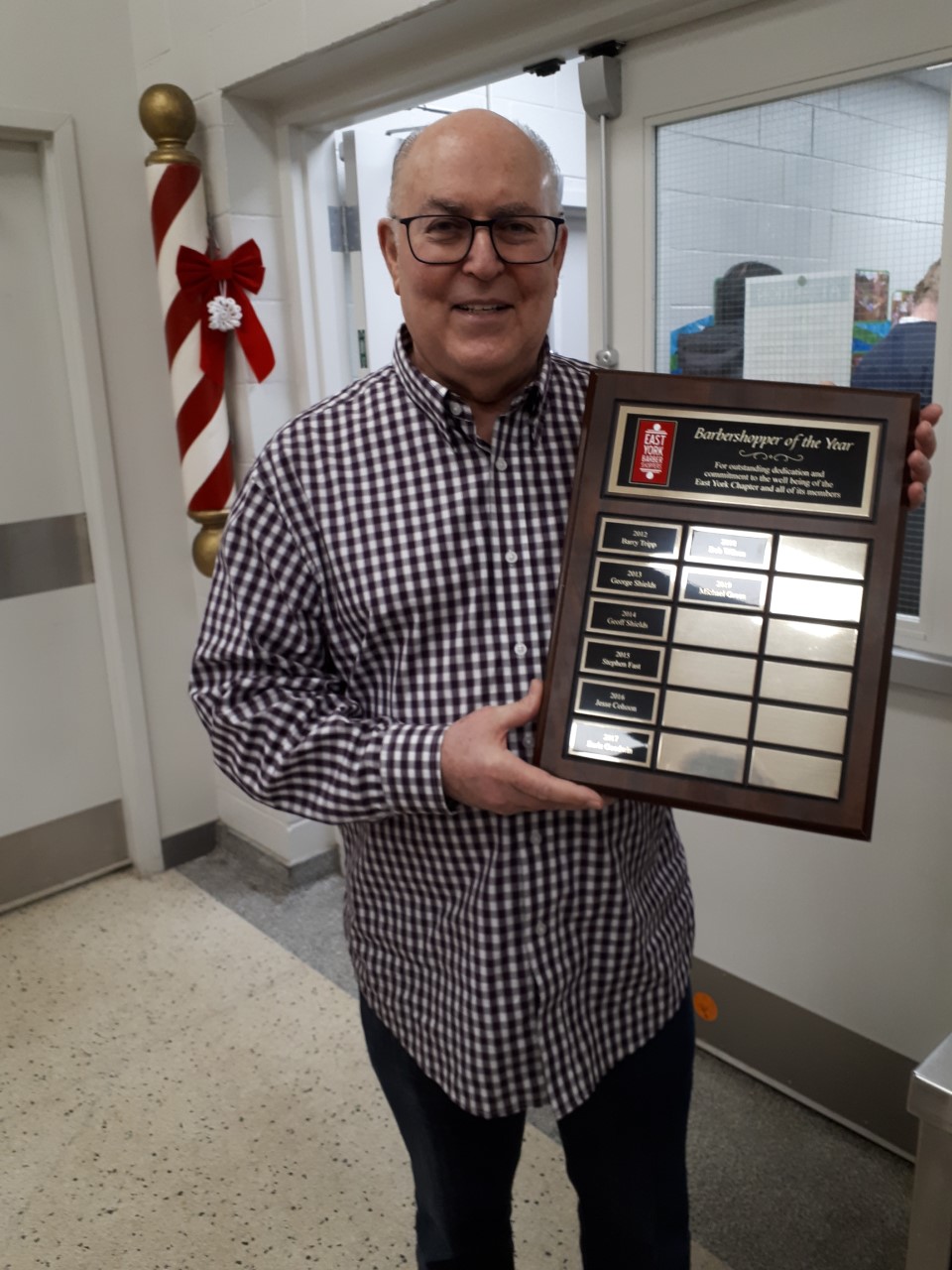 We'd like to thank Mike for his great work in the past year, especially for his contributions as both VP Communications and Show Chair for our 2019 Holiday Show, where he was instrumental in coordinating and putting the show together. Making this even more impressive is that Mike only joined East York in 2017, after a trade with a chorus in Montreal for Mike and his brother Gerry (also a key guy on the Show Committee) in return for future draft picks :)
Upcoming Events
Harmony Hall, Friday, May 8th, 2020
EYBS in Action