The East York Barbershoppers (EYBS) are a 40+ man chorus that sings close four part harmony in the barbershop style. We rehearse weekly, perform in shows and at community events regularly, and compete annually against other barbershop choruses from all across Ontario (and on occasion Internationally). Our members come from all walks of life and all across Toronto, and even from outside the GTA, but are brought together by a passion for this great hobby of barbershop singing. We also take great pride in serving our community through music education, outreach performances, and direct support for affiliated charitable organizations such as Harmony Hall Centre for Seniors and Harmonize for Speech.


Hear us sing:
Happy New Year!
Jan 1, 2020
Happy 2020!
I was introduced to the East York Barbershoppers back in 2018 via the Holiday Party. Since then, I got to learn more about barbershop singing, and make friends with the eclectic group of performers that makes up the East York chorus.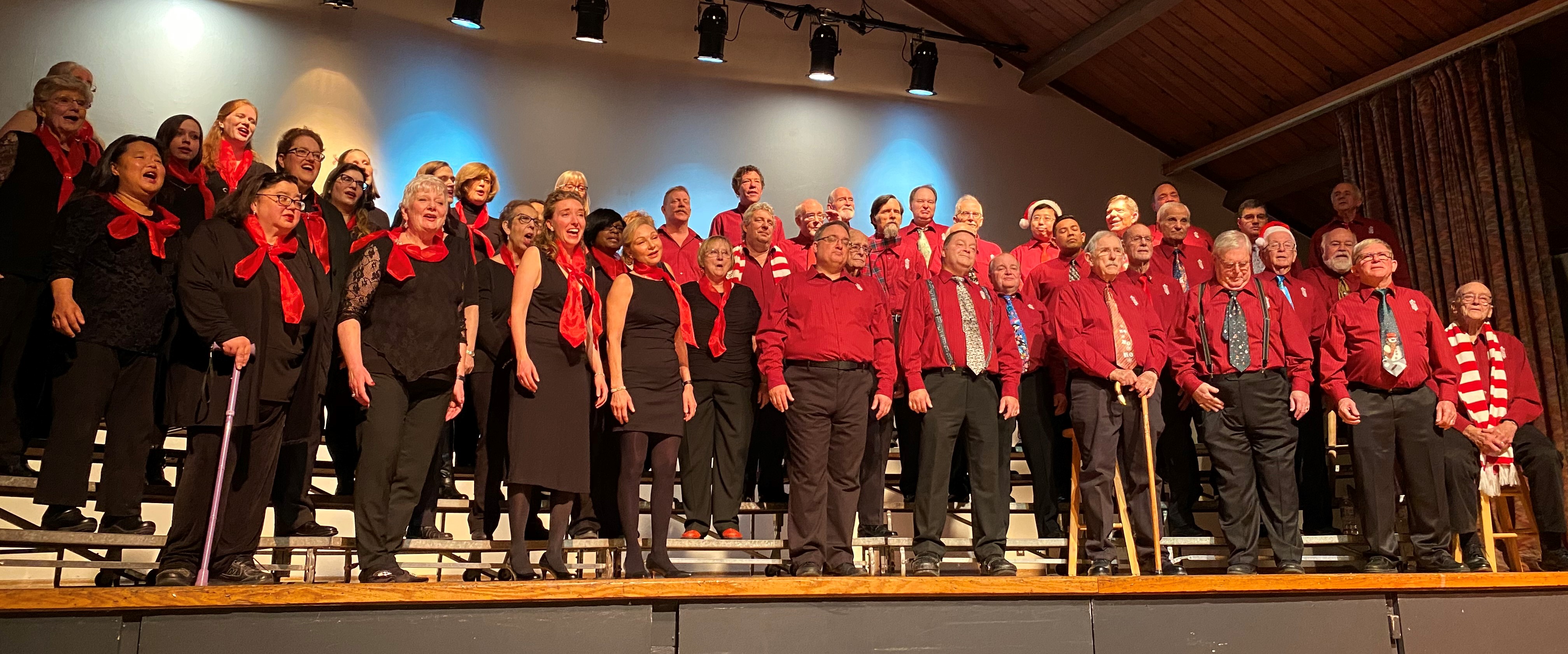 Ontario Quartet Event (OQE) 2019
Aug 10, 2019
Harmony was floating from the hills of Baldwin, Ontario on Saturday Aug.10, 2019 as approximately 100 quarteters and quarteter wannabes gathered for the 2019 OQE at Harmony Ranch. It was a beautiful day in a very special setting, filled with meeting new friends, coaching, honing quartet skills, and just having great fun. Five East York Barbershoppers acquitted themselves very well as they finished in the top quartets.
One first-timer Chris, said "it was a wonderful experience, meeting lots of new people, loads of energy and was very positive". When asked what was the best takeaway he got out of the experience, he replied "engaging with top quartet coaches, focusing on different areas of stage presence, performance and emoting the story behind the music".
He concluded with the statement, "I will be back next year for sure".
Sounds like a plan!!