The East York Barbershoppers (EYBS) are a 40+ man chorus that sings close four part harmony in the barbershop style. We rehearse weekly, perform in shows and at community events regularly, and compete annually against other barbershop choruses from all across Ontario (and on occasion Internationally). Our members come from all walks of life and all across Toronto, and even from outside the GTA, but are brought together by a passion for this great hobby of barbershop singing. We also take great pride in serving our community through music education, outreach performances, and direct support for affiliated charitable organizations such as Harmony Hall Centre for Seniors and Harmonize for Speech.


Hear us sing:
Happy New Year!
Posted On: Jan 12, 2021
Happy New Year!
We're happy to see everyone back for our very first rehearsal of 2021! It's good to finally hear (and see!) familiar faces and catch up on happenings over the holiday weeks, despite being done remotely.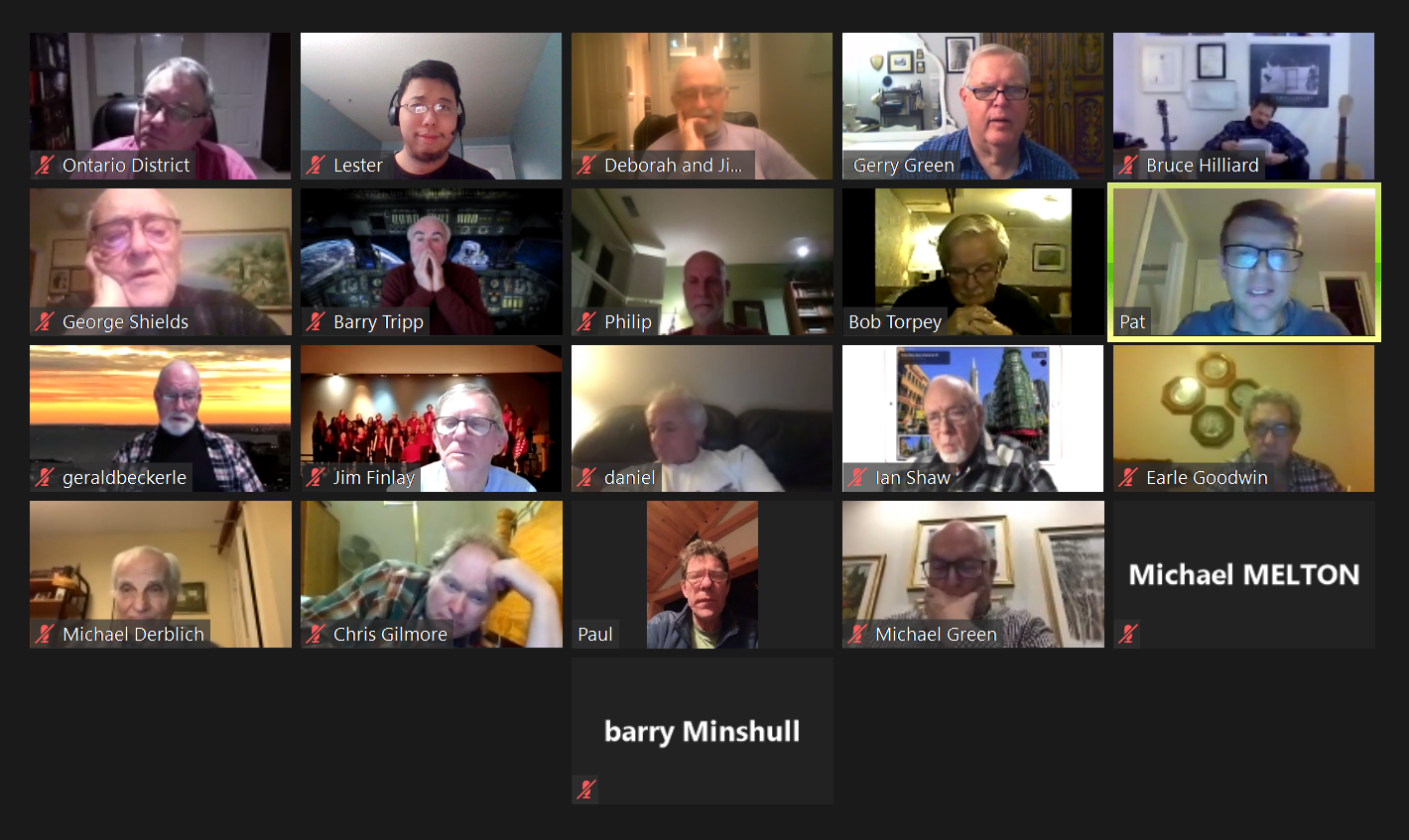 Our practice went off to a great start, instilling some much needed confidence for how we hope the rest of year will continue. I also loved the new things that we're attempting! It was very instructive to see Pat directing us across the songs we rehearsed, giving us a greater look into how we'd like our songs to flow.
Stay safe, keeping singing, and here's to a better 2021!
Happy Holidays
Posted On: Dec 23, 2020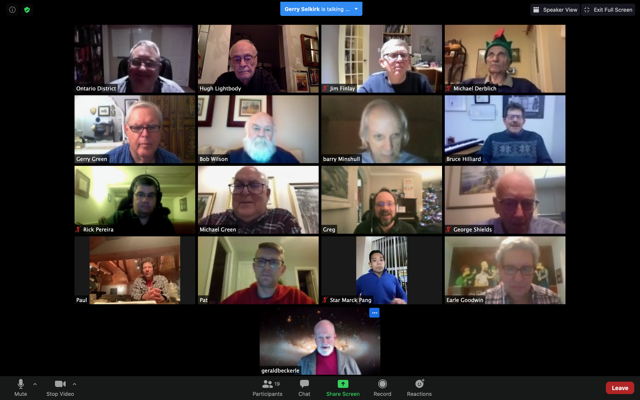 We bid goodbye to the most unusual of years at our last rehearsal for 2020 on December 15. We missed being together with family and friends, the traditional raffle and sharing some cake but, thanks to Zoom, we were still able to sing some seasonal songs and wish each other the best of the season. Also this year we added an exciting trivia game (won by Geoff Shields) and a possible new tradition that we'll call "the Watching of the Hippo". Of course, the highlight of the evening was finding out that our own Michael Melton has been named Ontario District's newest Barbershopper of Renown (see previous post).
Over the year we've truly missed the ability to sing together and perform in public. So we ended this year with hopes that everyone stays healthy, that our live performances will return and, as is the East York tradition, a chorus of "Have Yourself a Merry Little Christmas". We all look forward to better things for next year.