The East York Barbershoppers (EYBS) are a 40+ man chorus that sings close four part harmony in the barbershop style. We rehearse weekly, perform in shows and at community events regularly, and compete annually against other barbershop choruses from all across Ontario (and on occasion Internationally). Our members come from all walks of life and all across Toronto, and even from outside the GTA, but are brought together by a passion for this great hobby of barbershop singing. We also take great pride in serving our community through music education, outreach performances, and direct support for affiliated charitable organizations such as Harmony Hall Centre for Seniors and Harmonize for Speech.


Hear us sing:
Joint Meeting with the City of Lakes Chorus
Posted On: Oct 14, 2020
It's been more than six months of virtual practice at East York Barbershoppers (EYBS), and we've spiced it up this week with a joint virtual meeting with the City of Lakes Chorus (COLC) from Darthmouth, Nova Scotia!
About 37 members in total joined the meeting. The presidents of each chapter began with a welcome and brief introductions. Members from each chorus shared the history of their respective choruses and some of the traditional activites that couldn't take place this year because of the pandemic. It was helpful to share our struggles with each other, and join in the hope that things would improve in the near future - after all, without the pandemic, it was unlikely that our two choruses would ever meet, even if virtually.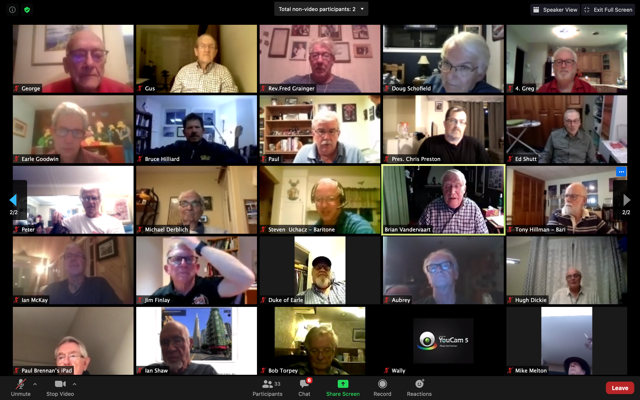 Both choruses shared videos of performances and contests from the past. Our International Chorus Contests and TV appearances were an eye opener for many of the newer members of the EYBS chorus. EYBS's proximity to many chapters in Ontario as well as the States made it easier to participate in District events; COLC found it more difficult due to the geographical size of the North East District.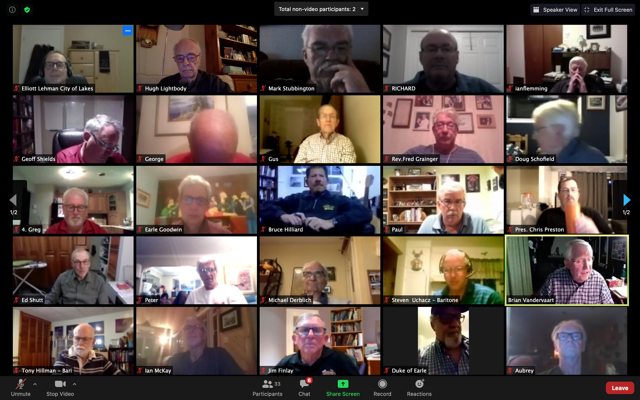 After the scheduled portion of the meeting was over, we spent time sharing common experiences. Many members from both choruses grew up and sung in the same town before moving apart and settling where they are now. Everyone agreed that it would be good to get together in person when the pandemic blows over. Hopefully a long "road trip" east will be in the cards in the future.
Jim Finlay
Virtual Quarteting over Virtual Practice
Posted On: May 30, 2020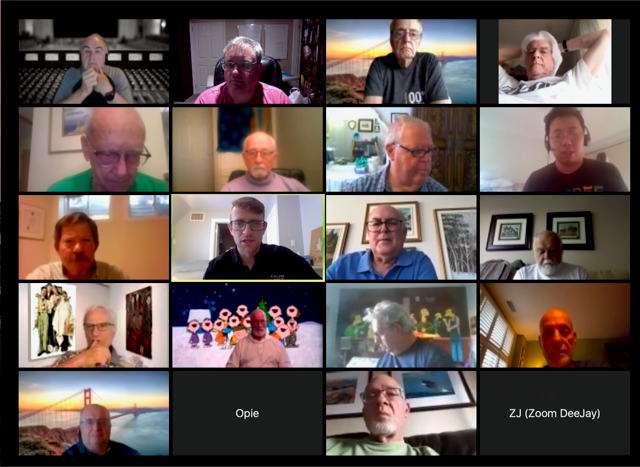 It's great to see so many members continue to show up to our virtual rehearsals this far into quarantine! It's been difficult every week not being able to actually sing in harmony with each other.
To address this particular issue, we've mixed things up this week by having members send in solo sound clips. Thanks to Barry Tripp who overlayed all the tracks together, we were treated to our first "EYBS Virtual Quartet" during practice, and boy was it good.
Hearing our voices harmonize wasn't the only new exciting thing however. In anticipation of East York's 70th anniversary, we ended our practice with a very special guest - Barbershop Harmony Society CEO, Marty Monson!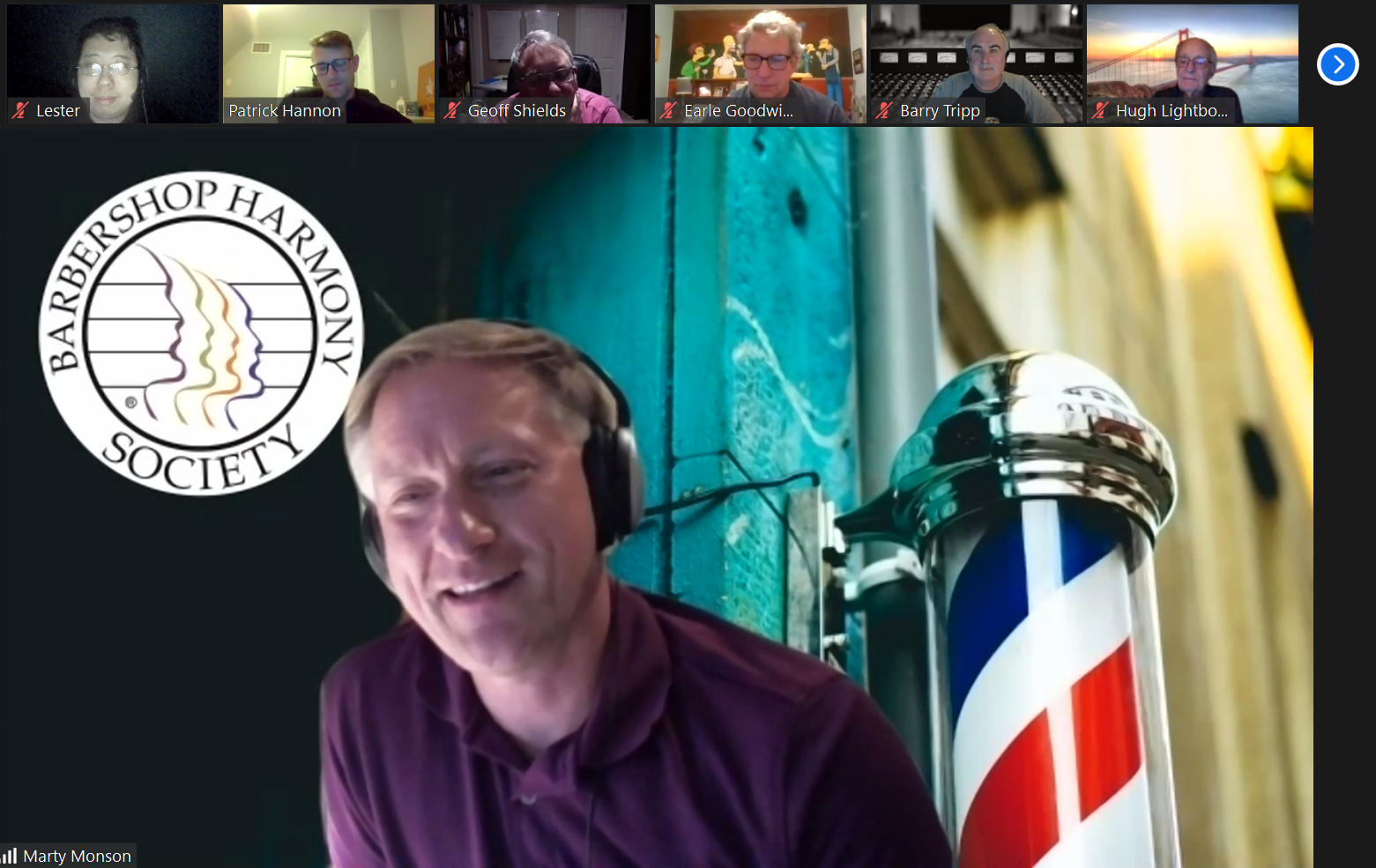 We discussed the challenges all singers face during these times; how other Chapters are adapting to practicing virtually; and how BHS wants to support everyone in practicing their craft. We wrapped it all up discussing how singing can positively impact our well-being, and the mental and physical benefits it can bring to those we interact with.
Keep the whole world singing!