EYBS Blog
Sing!Toronto
Jun 1, 2019
Exciting Public Performance!
The weather was threatening, but the spirits high as the East York Barber Shoppers made their way down to the Distillery District in downtown Toronto this past Saturday to take part in the Sing!Toronto festival.
As Ontario Distirct Chorus Champions, we were invited to perform on stage in the maim square.
Earlier in the morning most of the singers attended a music workshop which proved to be most informative.
At 1:00 pm. the sky was clear and sunny, and inspite of a cool breeze off Lake Ontario, we gathered onstage and sang to an enthusiastic audience for about a half hour.
A great time was had by the performers and from the standing ovation (there were limited chairs), our audience enjoyed the presentation.
We are all looking forward to our next performance at the Pep Rally Tuesday June 11th at the Capitol Banquet Centre in Mississauga.
Mike Green, V.P. communications
Ontario District Spring Convention
Apr 15, 2019
WOW! We Won!!!
The Barbershop Harmony Society Ontario District 2019 Spring Convention was held in Belleville Ontario on the weekend of April 12-13.
This Convention is where Choruses and Quartets from across Ontario gather in the spirt of friendship and competition for various championships. Barbershopping is truly unique, in that while we are competitors, we really encourage all participants to excel at our hobby.
Traditionally our chorus competes in the Fall Competition, but we made a change to the Spring Competition this year so we could focus this Fall on getting ready for our planned Holiday Show/Party in November, and East York Barbershoppers took to the stage after many months of rehearsing and refining our music and presentation.
Reflections and Looking Forward
Apr 4, 2019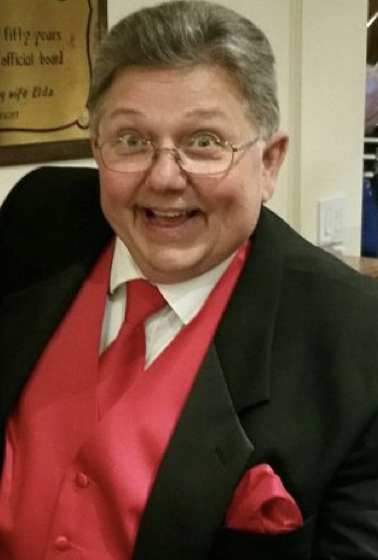 Last week we lost a member of our chorus. Terry Aylsworth was larger than life. His booming bass voice reverberated through the Hall for many years, and was only superceded by his warm and welcoming personality towards anyone with whom he interacted. While the time we had with him was much too short, we are grateful for his guidance, leadership and friendship.
Practice Cancelled (Feb 12)
Feb 11, 2019
Unfortunately due to expected severe weather, the East York Barbershoppers are cancelling our Weekly Practice scheduled for Tuesday, February 12, 2019. Stay safe, and we look forward to seeing our Members and Guests back out next Tuesday (Feb. 19).
Recovered Order of Canada silver tray returned to East York Barbershopper George Shields
Feb 7, 2019
It's always great to see one of our East York Barbershoppers in the news, and that was doubly the case in this week's Beach Metro News. For the full article, see here.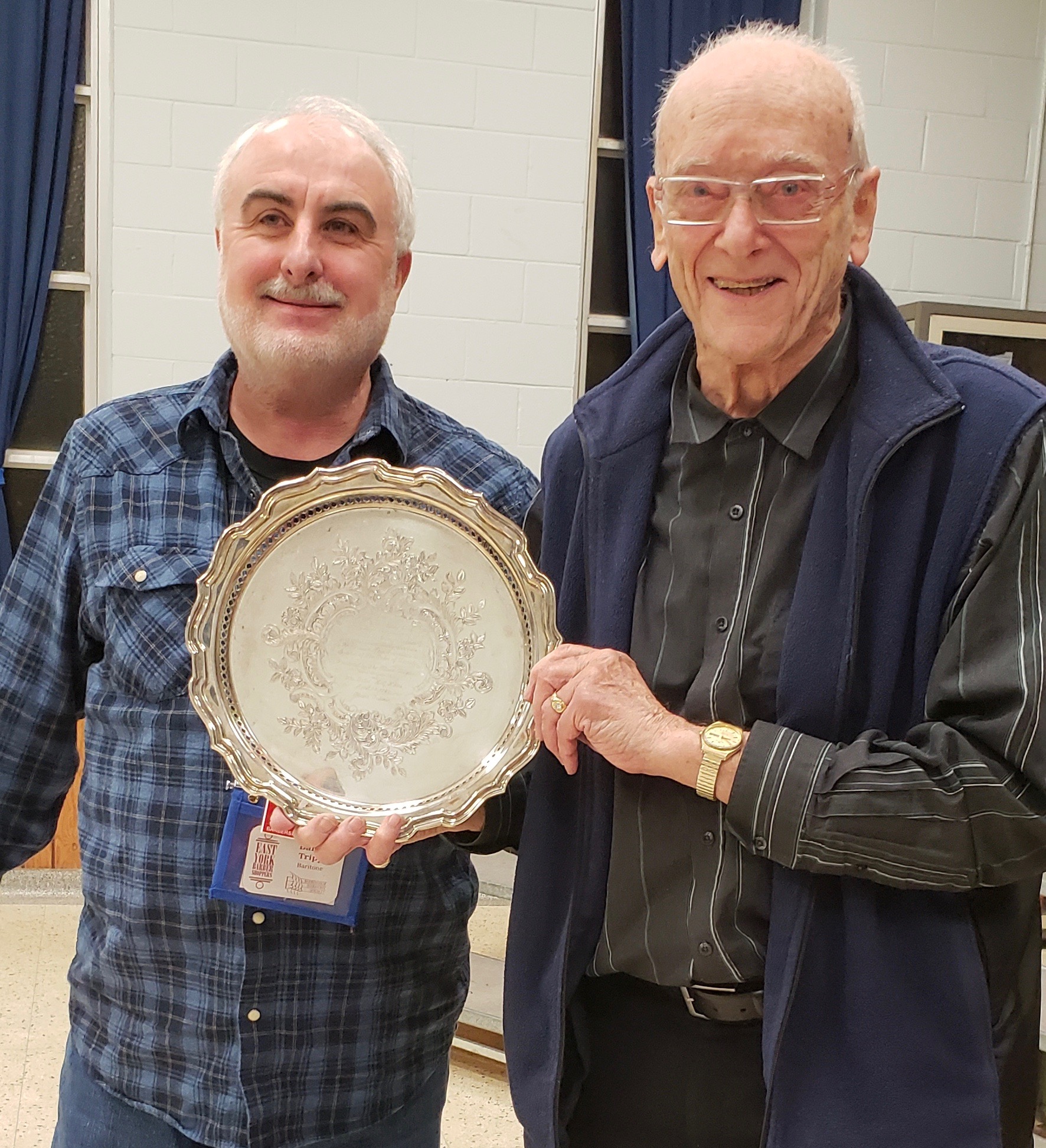 P.S. You will see that the headline picture in the article has Gordon Lightfoot in it. Gord was not involved with this particular situation, but the paper had the photo in stock, and it had Barry and George in it, so they went with it. In the original hard copy article Gordon Lightfoot was incorrectly identified as George's son-in-law. It has since been corrected in the on-line version, but not before George's family and friends had a good chuckle about it!
EYBS Holiday Party 2018
Jan 2, 2019
The holidays may have come and gone, but the music and harmony of the East York Barbershoppers from last month's party still lingers on! If you were able to join us, you'll know what we mean. If you weren't there… here are some of the highlights from the night.
Our Christmas party was held at Harmony Hall, 2 Gower Street in Scarborough on December 18th, and we had just under 100 revelers in attendance. Everyone was in the Christmas spirit, none more so than our amazing MC, Matt Penstone, who kept the audience laughing all night.
Fall Convention in the Books
Oct 29, 2017
Last weekend, the Ontario District of the Barbershop Harmony Society (BHS) hosted a successful Fall Convention at the beautiful Sanderson Centre for the Performing Arts in Brantford, Ontario. Over the course of the weekend, almost 400 singers competed in several contests. Congratulations to the following winners:
BHS' New Strategic Vision
Sep 5, 2017
For some time, now, BHS has been talking to stakeholders and gathering data on what people see as its role in today's society. After reviewing the data and many discussions, they have released a statement their new strategic vision - Everyone in Harmony - and you can see it at http://www.barbershop.org/everyoneinharmony/.
What I Learned Tonight
Aug 15, 2017
Less Is More - relaxed, supported & stress-free (relaxed throat) singing produces a higher quality sound when applied collectively among all voice parts.
Share Your Story - Singing is only part of the delivery. Dig deep and understand what the lyrics mean to you. Deliver your story through performance rather than just singing the song.
49th Annual EYBS Auction in Snapd
Jun 21, 2017
Hello Barbershop Families, there is a great write-up and pictures in Snapd BeachDanforth. https://beachdanforth.snapd.com/events/view/1039410
49th Annual EYBS Auction
The East York Barbershoppers' 49th annual auction and sale was held on Friday, May 5th at Harmony Hall, 2 Gower St. All money raised will be donated to the not for profit EYBS chapter which will allow them to continue supporting Harmonize for Speech as well as the Harmony Hall Centre for seniors in East York.
The auction featured household goods, theatre and sports tickets, golf foursomes, frozen meats, hanging baskets and plants and was conducted under the watchful eye of the eminently esteemed, funny and handsome (I was asked to say) auctioneer, Mike Penstone.
The Barbershoppers' whose motto is 'We sing so that they shall speak' have raised well over $5 million for their charity, Harmonize for Speech, started by George Shields back in 1977 and who, at age 91 is still singing and was honoured with the Order of Canada back in 1987.
All the money - no board member is paid or takes so much as a penny - is used to help children who have issues with speech and stuttering. It has made an incredible difference to the lives of literally hundreds of children who have successfully overcome this often debilitating impediment which, if not dealt with in a timely manner, can cause a myriad of issues including extreme shyness, lack of confidence and ability to learn and interact with others.