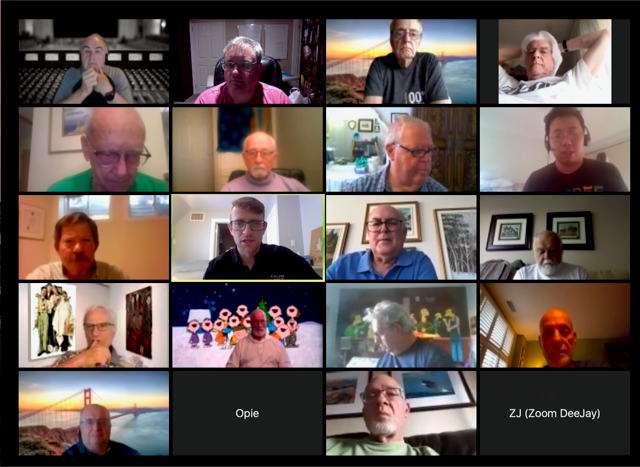 It's great to see so many members continue to show up to our virtual rehearsals this far into quarantine! It's been difficult every week not being able to actually sing in harmony with each other.
To address this particular issue, we've mixed things up this week by having members send in solo sound clips. Thanks to Barry Tripp who overlayed all the tracks together, we were treated to our first "EYBS Virtual Quartet" during practice, and boy was it good.
Hearing our voices harmonize wasn't the only new exciting thing however. In anticipation of East York's 70th anniversary, we ended our practice with a very special guest - Barbershop Harmony Society CEO, Marty Monson!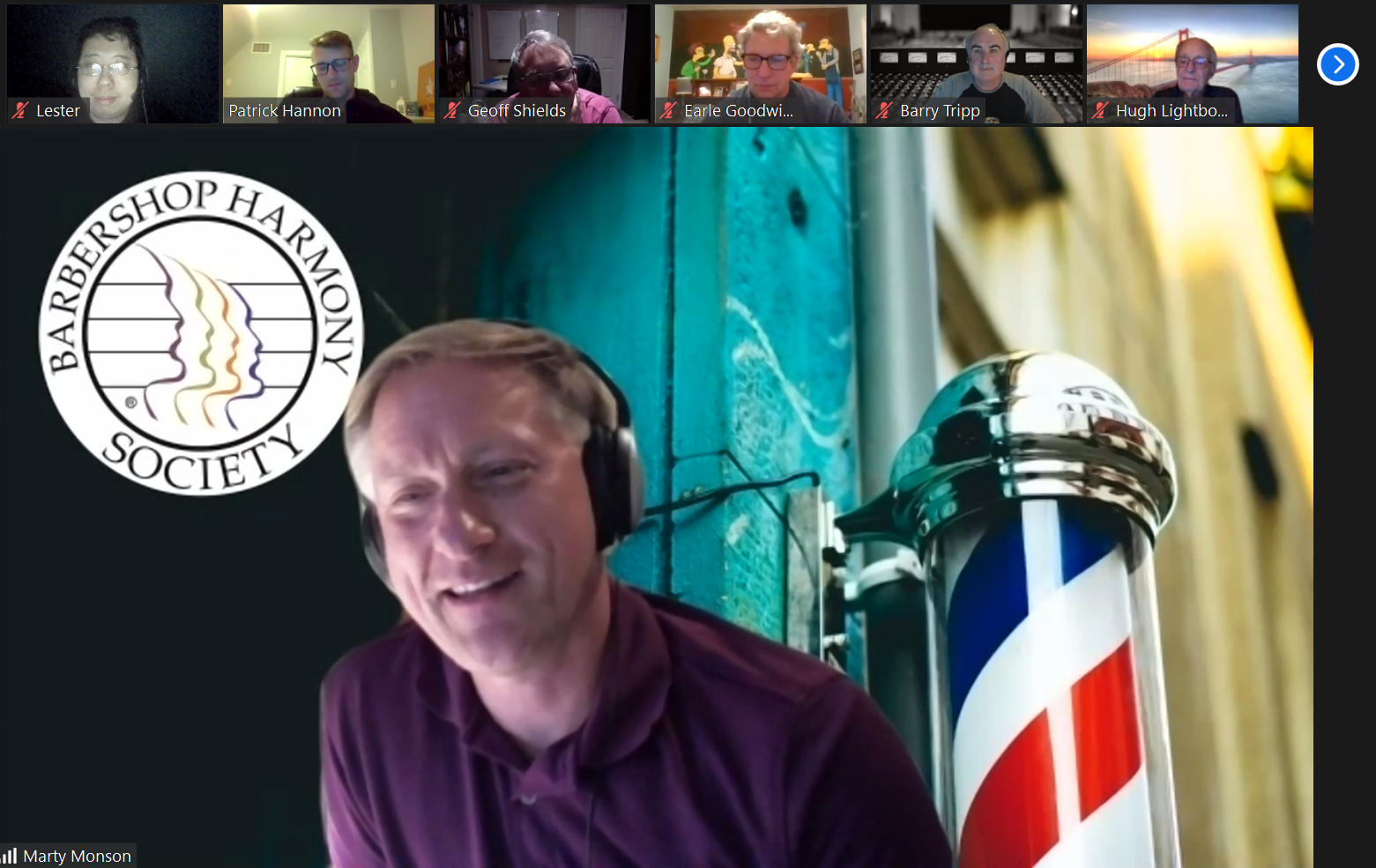 We discussed the challenges all singers face during these times; how other Chapters are adapting to practicing virtually; and how BHS wants to support everyone in practicing their craft. We wrapped it all up discussing how singing can positively impact our well-being, and the mental and physical benefits it can bring to those we interact with.
Keep the whole world singing!