The East York Barbershoppers (EYBS) are a 40+ man chorus that sings close four part harmony in the barbershop style. We rehearse weekly, perform in shows and at community events regularly, and compete annually against other barbershop choruses from all across Ontario (and on occasion Internationally). Our members come from all walks of life and all across Toronto, and even from outside the GTA, but are brought together by a passion for this great hobby of barbershop singing. We also take great pride in serving our community through music education, outreach performances, and direct support for affiliated charitable organizations such as Harmony Hall Centre for Seniors and Harmonize for Speech.


Hear us sing:
Sing out at the Sumach!
Posted On: Sep 21, 2022
The East York Barbershoppers are finally singing for a live audience once more! Everyone in the chorus is excited and grateful for our first public performance since the pandemic.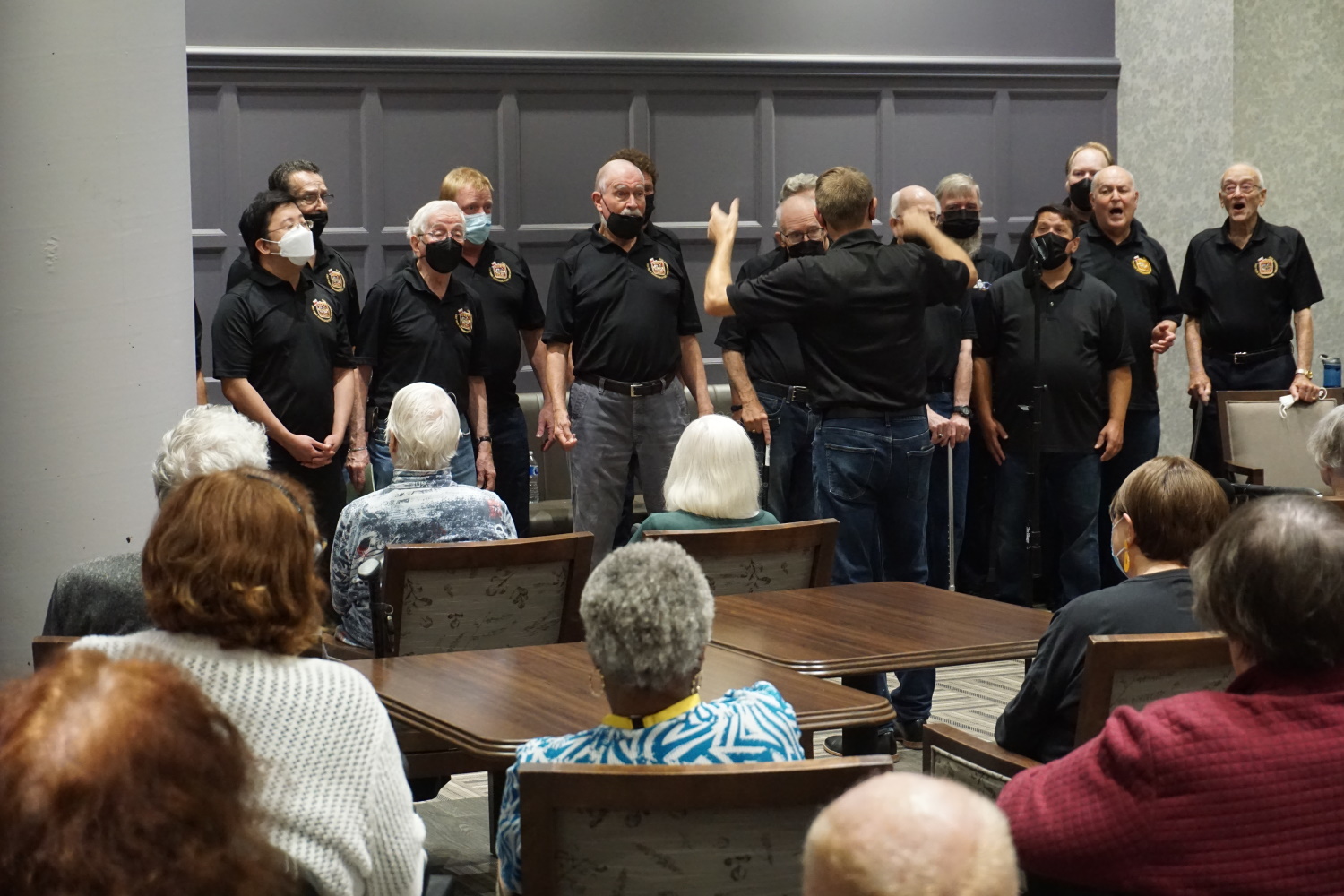 After years of dealing with lockdowns, with quarantine isolations, with an underlying sense of unease... It's so great to be able to bring joy and smiles to people's faces in these trying times.
Many thanks to the kind folks at the Sumach for hosting us and our friends. We were joined by a couple of quartets: Three Notes and a Rest and Constructive Criticism, and boy did they put out some banger performances.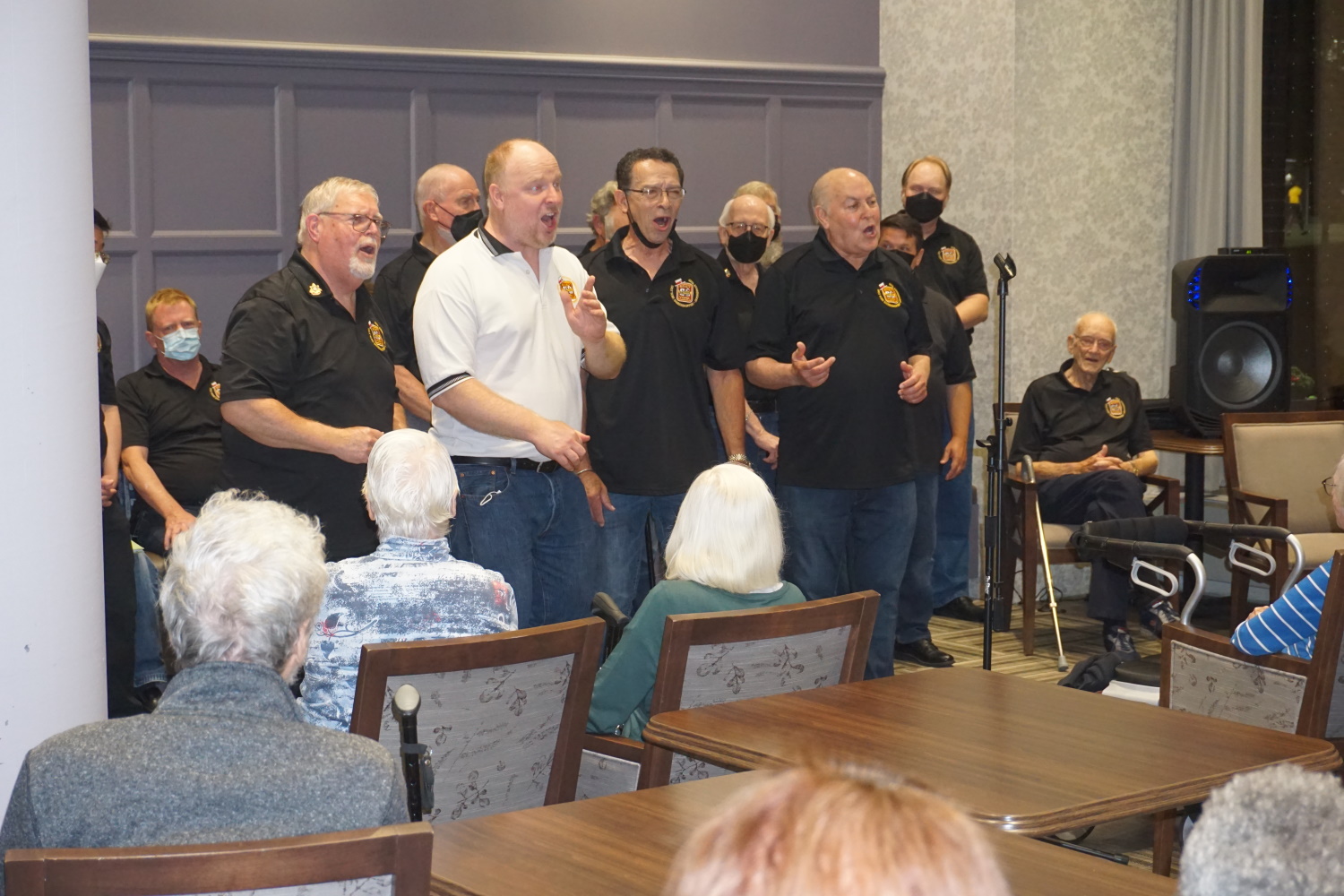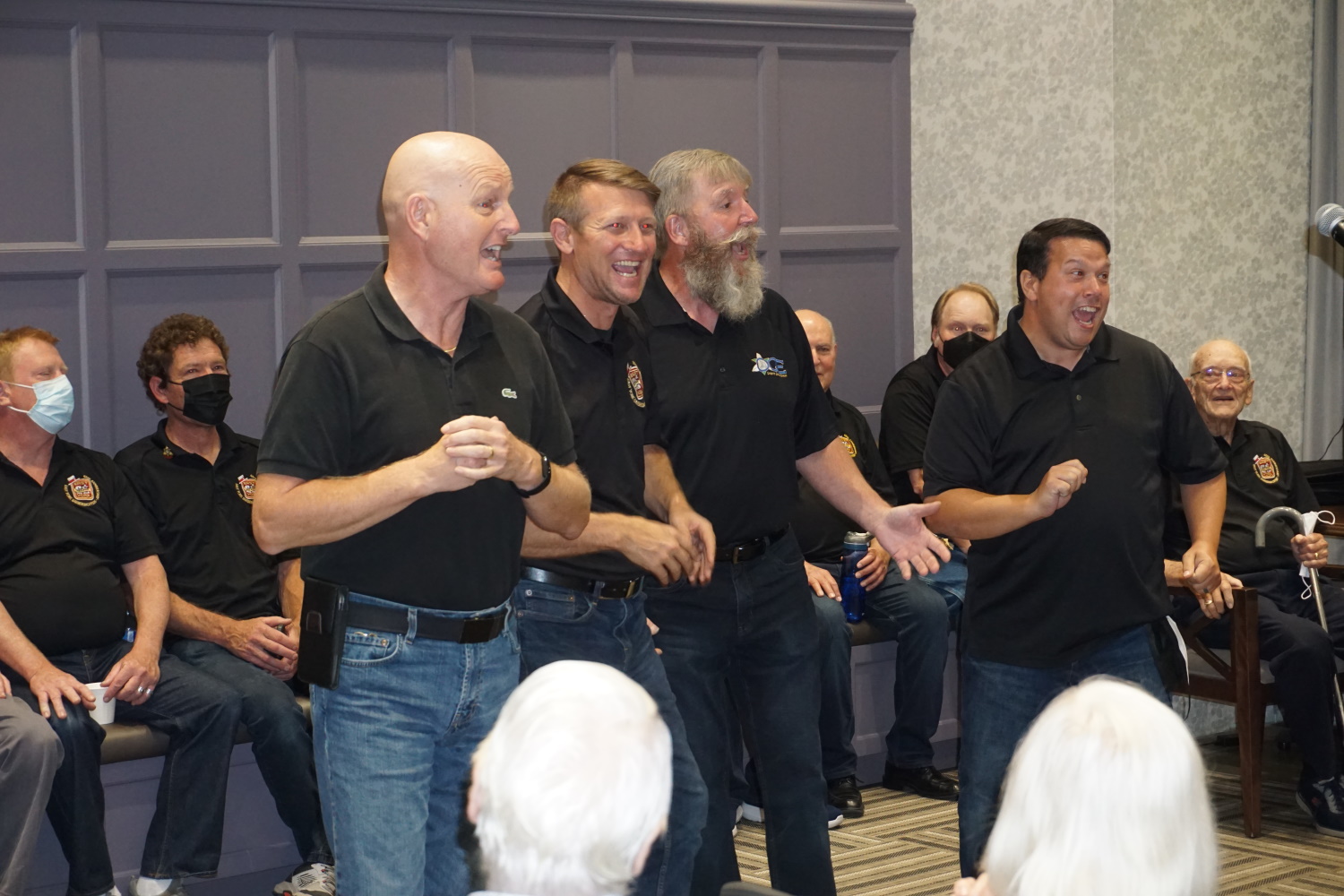 All in all, we had a fantastic time, and here's to more performances in the future!
Barbershopper of the Year
Posted On: Jan 18, 2022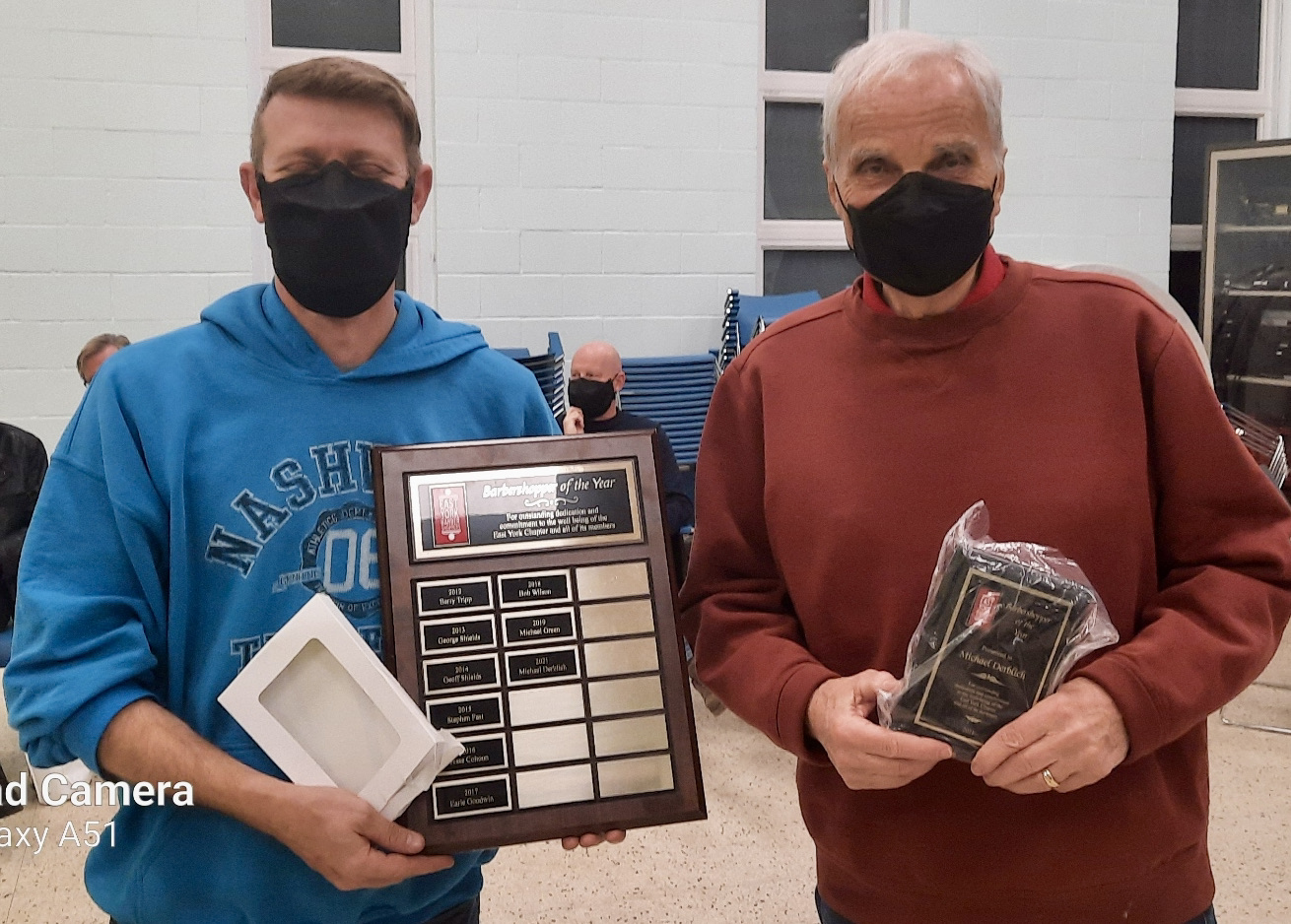 In a year somewhat lacking in bright spots, there was one that shone through in the form of our Chapter Secretary, Michael Derblich.
Mike never seems to lose his cheery disposition, and his wry sense of humour is very welcome at our meetings. As Secretary his duties never ease up, whether we're meeting virtually, in cars or in person. He even makes it pleasant to be chased down for our dues and takes the time to prepare a personalized presentation when he delivers our membership cards. In addition to those duties, he selflessly lends his creativity and artistic skills to the graphics for any project that comes along.
It was a pleasure to see that the membership noticed his ongoing and important contributions and voted to honour him with the Barbershopper of the Year for 2021 award.